Krog Remake
Krog Devlog #1 - The Story so far
---
First devlog post! So let's get caught up.


Let's start with some background information. Krog is a game I originally started making in 2011. I didn't know Unity when I started working on it, and I certainly didn't consider myself to be a programmer. So, the project consisted largely of me stumbling through how to get the most basic features working, usually resulting in very hacky but technically acceptable solutions. A friend of mine was trying to get a custom toy business off the ground, and the two of us enjoyed talking to each other about business and building products. She and I agreed to make Krog based on these toys, and so I had a great deal of art direction and story to run with. Over 2 years the game was built and released on iOS, Android, Windows and Mac. Over 100,000 copies were downloaded (I even made a bit of money, imagine that!). To my surprise, the game was quite well received, but with one fatal flaw… I never got around to finishing the final boss fight 😅

Fast forward to 10 years later. Krog doesn't work on iOS, Android, or MacOS anymore, because of various deprecation and obsolescence of architectures on those platforms. The whole game was written in UnityScript (unsupported) in a version of Unity that doesn't support 64-bit binaries or the latest graphics APIs. Only the Windows version remains playable, and the game has clearly been over for quite some time. Sorry Brandon, that next part isn't coming! At least not to the version you played.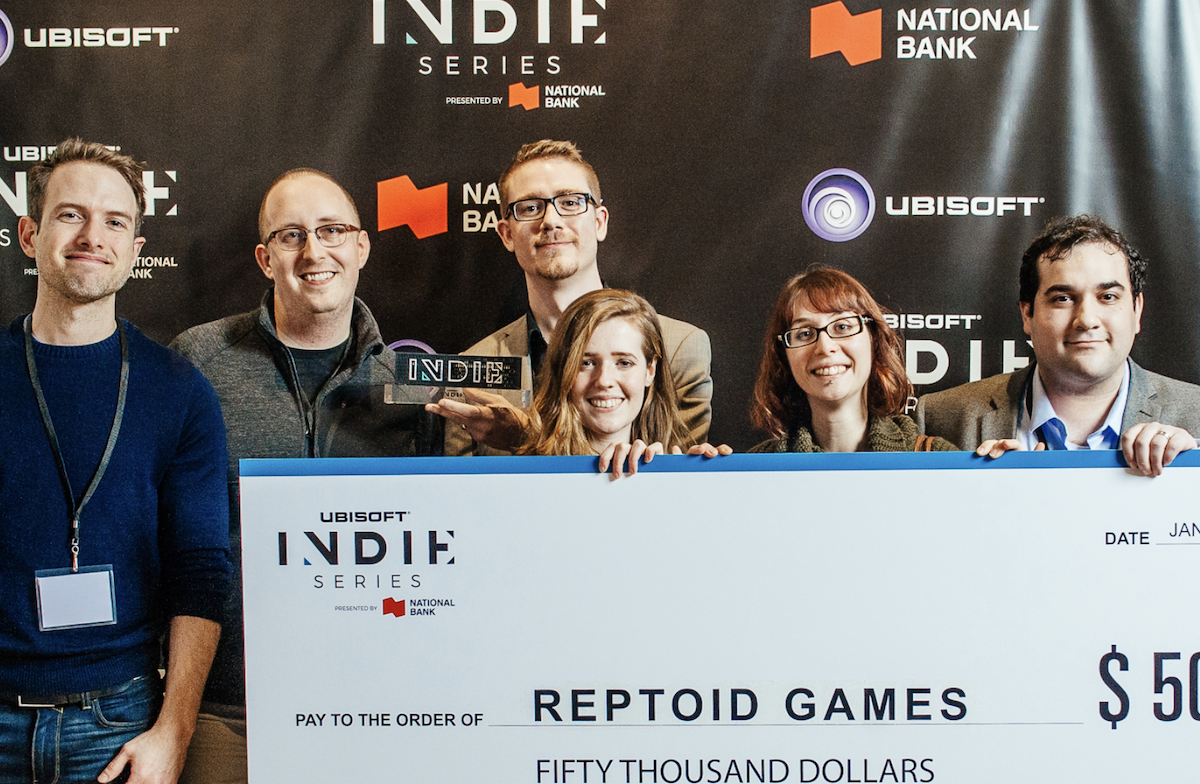 Good things have happened in this time too! I started and exited an award-winning independent game studio. I made a lot more games and got pretty good at development. I started a job where in addition to managing several game projects at a time, I get access to a team of (paid) talented students hungry for experience. It's even a lot less stressful than my previous roles, so maybe, I think, there's time for a side project! Time to remake Krog. I reached out to my friend (the former toy designer) to gauge their interest level, and received their blessing to do what I like with the world they conceived.

It's been about a year of very inconsistent work, balanced against parenting, the horrors of this pandemic, and some corporate ladder climbing. Currently in the Krog Remake I've got a hefty handful of character and prop artwork in glorious high-poly PBR, as well as some underlying systems like character controllers, a custom 3d tile system, dialogue, and a half-decent lighting/rendering setup. Here's a peek.

I'll be chipping away at Krog on the occasional quiet moments I can find on evenings and weekends. I'm this devlog will help keep me active on the project (accountability) and maybe even spark a little interest in it's eventual release.

Current Features (that I can remember)

A custom tile system which let's me paint or generate levels with BSP hallways, cellular automata, etc. This is made up of just a few small meshes that stitch together and merge automatically, ensuring smooth colliders and great performance.
A custom set of character behaviours, allowing playable and non-playable computers to share much of the same modular code.
Lots of meshes, textures, materials and shaders! This video doesn't even show everything that's in the project. These are all new, created using the original models as reference. Big shout-out to my work study students for their contributions here. They'll be in the credits if you're looking for them.
Some UI for the HUD (working healthbar and hud) as well as the beginnings of a menu system. Just this week I finished the functional barebones of pause, title screen, graphics settings and audio settings.
Auto-graphics quality (except on Windows/MacOS) which dynamically adjusts the output resolution as you play in order to hit smooth frame rates.
Really broad platform support. I prefer to do this early on in a project so that porting isn't really much of a task. Currently this build of Krog works with touch, keyboard, mouse, and gamepad, and I have it running on a Windows PC, MacBook Air, iPhone 11, iPad 6, Amazon Fire HD 8, Pixel 3XL and a Nintendo Switch.
Currently I'm on draft 4 or 5 of the game script, mostly based on the original. Next update I hope to have some more progress on the base menus (including some new art) and a well-functioning flow between various scenes and levels (DontDestroyOnLoad singletons, SceneManagers, all that fun stuff). Then, it's on to level design!!